Big Hero 6
was a huge success. The movie has a huge fan base that saw it gain an 8/10 rating on IMDb and gross over 0.5b in the global market. The statistics and the end of the first movie plot all seem to agree on a sequel. The fans' opinion seems to have convinced the producers too.
The fans have been forced to wait over 4 years and the current rumors suggest that the movie will be released really soon with CSN declaring it is already in works. The Marvel and Disney collaboration places it on the screens after The Guardians of the Galaxy 2. This will be the end of the parked schedule claimed by Stan Lee when interviewed on Toronto Sun after the first movie.
Big hero 6 ended with Tadashi Hamada still dead after he set out to save Professor Callaghan. By the end of Big Hero 6, Callaghan is revealed to be alive and if he survived the strong explosion, Tadashi might have as well. The young inventor had a great passive role through his town superhero robot creation Baymax who now serves Hiro.
However, things may be totally different for the famous Baymax in the sequel. He will be forced to choose between the brothers. Big Hero 7 is expected to be reborn with a Hamada villain and who better than Tadashi?
The villain Tadashi is associated with his bond to professor Callaghan who is believed to have rescued him after the explosion. Stan Lee the Marvel creator mentioned that he would push for Big hero 7 on his own and reports say that Baymax will be facing a greater battle this time around.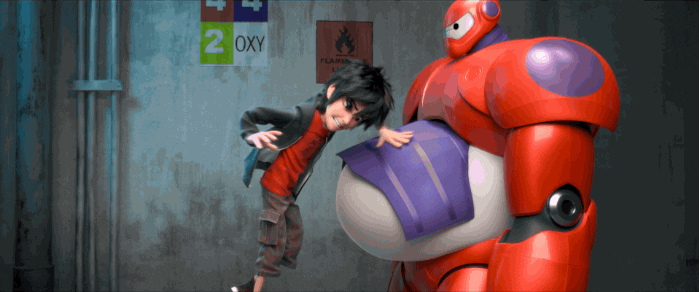 The only stronger battle for Hiro and Baymax would be bringing a stronger Sunfire or creating a villain Baymax and this is how that may play out:
1. Tadashi coming back as Sunfire
If Callaghan saved Tadashi from the fire and probably nursed him to recovery, he may have gained influence over him. This will mean he has the power to turn him against his brother and the other heroes. Tadashi would then return modified as Sunfire with the ability to absorb fire and convert it to plasma.
2. Tadashi and Callaghan inventing a stronger robot
Baymax is loved by everyone as the town superhero but he was invented by Tadashi. On several occasions, he told Hiro that Tadashi is here not necessarily referring to his creation. He could actually have seen him or sensed him according to Toronto Sun.
The history of Callaghan's desire for revenge and knowledge of Robotics may see him convincing the inventor into creating a stronger robot that can beat Baymax. This will not only make Tadashi a stronger villain, it will give Baymax a stronger war-making Big hero 7 greater.
However the bad guys are not the only ones coming back strong, Hiro and Baymax are also making some great improvements. According to crossmap, Baymax is learning lots of new things including laughing. The great inventor is of course expected to come back to his senses and fight for the city later on in the sequel.