There's nothing like getting out of the house and chatting with strangers in a safe and anonymous environment. And what better way to do that than by joining a free chat room without leaving the comfort of your home?
If you think nobody is sexting anymore, you're wrong. Both men and women from around the world are eager to meet someone fun to talk to. And just like a f*ck-buddy, there are 'sexting friends' too.
There are plenty of adult chat rooms on the internet – some of which are specifically designed for people looking to chat with strangers. In this article, we've compiled a list of the best free chat rooms for adults, so you can find the one that's right for you.
Our Top Picks for Free Adult Chat Rooms
Chaturbate: Most popular video chat
Chatroulette: Best random chat
Eharmony: Best for people looking for a relationship
Flingster: Most discreet
Chatropolis: Known for its kinkiest chat room categories
SlutRoulette: Unique roulette-style chat platform
Jerkmate: Start with sexy strangers
321 SexChat: Most entertaining site
ChatAvenue: One of the most popular chat rooms
AdultFriendFinder: Meet horny strangers for casual hookups
ChatRandom: Quickest way to meet new people
LewdChat: Best for anonymous sexting
ImLive: Best for chatting with amateur and professional performers
Badoo: Leading online chat rooms for adults
Stranger Meetup: Discuss your desires and fantasies
Omegle
Second Life – Virtual Reality Chat Room
IMVU – 3D Chatrooms
Chatnow
MeetMe
TalkWithStranger
Have Fun and Make New Friends in These Top Picked Rooms
Whether you're looking for a place to socialize with like-minded individuals or just need a break from your day-to-day routine, free chat rooms are the perfect solution.
If you're looking for a free chat room where you can anonymously talk to other adults, then these are the best options for you.
1. Chaturbate
Chaturbate is a popular adult entertainment website that features live webcam performances by amateur and professional models. Users can interact with performers through chat rooms and tip them with virtual tokens for special requests or performances.
The website offers a wide variety of content, including solo performances, couples, groups, and more. The site provides users with an interactive experience where they can communicate with performers and request specific performances. Also, many performers offer free content, allowing users to enjoy the site without having to pay.
On Chaturbate, users can purchase tokens to tip performers or access premium content. Here's how the payment system works:
Users can purchase tokens in various denominations using a credit card, debit card, or other payment methods.
The value of tokens varies based on the quantity purchased. The more tokens a user purchases, the lower the cost per token.
Users can tip performers with tokens for specific performances or as a show of appreciation.
Some performers offer premium content such as private shows or access to their personal social media accounts for a set token amount.
Performers can cash out their earnings through various payment methods, including wire transfer, Paxum, and Check by Mail.
Users can access chat rooms by clicking on a performer's profile and entering their chat room. You can also send private messages to performers by clicking on their usernames and selecting "Send a PM."
2. Chatroulette
No matter if you're looking for a place to flirt with strangers, or you find local swinger sites or just have some harmless fun, Chatroulette has you covered. Whether you're looking for a general chat room or something more specific (like LGBT chat or gaming rooms), Chatroulette has it all.
Also, there are many alternatives that are worth checking out if you got bored of Chatroulette and you're searching for something new. This free online chat service lets you connect with people from all over the world in real-time. Just search for a room that interests you, click on it, and start chatting. You never know who you might meet!
3. Eharmony
Eharmony is one of the most popular dating sites for people looking for a relationship. It has a large selection of chat rooms, which means you can find the right one for you. To get started, sign up for an account and browse through the different chat rooms.
You can also use the search function to find a specific type of chat room or person. Once you've found a chat room that interests you, enter it and start chatting with other members. Remember to be polite and respectful, and don't let your conversations turn personal.
4. Flingster
Flingster is an adult video chat site that allows you to meet new people instantly. It lets you connect with random strangers for video and text chat anonymously. You can place random video calls for free and meet strangers from around the world right now.
With Flingster, you can enjoy adult video chat anonymously or register for added chat features. Enable your webcam, press start to video call, and instantly connect with a random stranger.
5. Chatropolis
Adult chat rooms like Chatropolis, which have been active for more than 20 years, give users a place to interact with other users in explicit ways. The website offers a variety of chat rooms and genres to suit various tastes and passions, including BDSM, homosexual, lesbian, and more.
It's a terrific opportunity to meet like-minded people and explore your fantasies because users can also establish their own chat rooms and ask other users to join them. Unlike some other adult chat websites, Chatropolis does not have a webcam or video chat capabilities. The site is focused primarily on text-based chat and discussions.
6. SlutRoulette
SlutRoulette is a popular adult chat site that allows users to connect with strangers and engage in explicit conversations or activities via webcam. The site offers various chat rooms and categories, including BDSM, gay, lesbian, and more, providing users with a wide range of options for their preferred type of interaction.
Users can select their preferred category and connect with other like-minded individuals for casual chats or more intimate encounters.
7. Jerkmate
Jerkmate is an adult chat platform that connects users with live webcam models who perform sexual acts on camera. Users can browse through a selection of models and choose to have a private chat with them. The site offers a range of features, including the ability to tip models, buy virtual gifts, and filter searches based on various criteria.
While the site is geared towards adult content, it does require users to be 18 years or older to sign up and use its services. It offers a safe space for individuals to express themselves without fear of judgment or discrimination.
8. 321 SexChat
321 SexChat is a website that offers chat rooms for adults to engage in sexual discussions and role-playing with other users. Users can join chat rooms anonymously without registering an account, but registered users can access additional features such as private messaging and the ability to create their own chat rooms.
It's important to note that while 321 SexChat allows users to engage in sexual discussions and role-playing, the site does not permit illegal activity or the sharing of explicit images or videos. Users who violate the site's rules may be banned from using the site.
9. ChatAvenue
It was founded in 1999 and has since become a popular platform for users to engage in various types of chat, including general chat rooms, video chat, adult chat, and more. The site offers a range of chat rooms for users to choose from, each with its own specific topic or theme.
One of the advantages of ChatAvenue is that it is free to use and does not require users to create an account. However, users can choose to register for a free account, which allows them to access additional features, such as creating a profile, using private messaging, and more.
10. AdultFriendFinder
This is a website that describes itself as a dating platform for adults seeking casual sexual encounters, hookups, and other adult-oriented activities. The site was launched in 1996 and has since grown to become one of the largest adult dating sites on the internet.
AdultFriendFinder allows users to create profiles, browse other users' profiles, and communicate with other members through various features such as chat rooms, instant messaging, and email. The site also offers various types of adult content, including photos, videos, and live webcam performances.
In addition, the website offers a range of search and matching features, allowing users to filter their search results based on a range of criteria, such as location, age, sexual orientation, and more. It's important to note that AdultFriendFinder has been the subject of controversy and criticism due to various security breaches and data leaks in the past. Users should exercise caution when using the site and take steps to protect their personal information.
11. ChatRandom
The platform is free to use and does not require users to create an account, although users can create a profile if they choose to do so. Users can select their preferences for gender and location before being matched with a random user for a video chat session.
The site also offers additional features, such as the ability to filter users by interests or language, as well as text chat options for users who prefer not to use their webcam. It was launched in 2011 and has since grown to become a popular site for people to engage in video chat with strangers.
12. LewdChat
Lewdchat is a free online sexting chat platform where users can connect with others and engage in sex chat completely free of charge. The platform's main online sexting chat room is open 24/7, and as time goes by, more chat rooms will be added to ensure users have a topic to talk about for all their sexting messages.
One of the coolest things about Lewdchat's chat rooms is that users do not need to register to engage in sext chat. Anonymous sexting is here! By simply clicking on the 'Chat Now!' button, users will be redirected to Lewdchat's online sext chat room, where they can choose their nickname and engage in all the anonymous sexting they could want.
13. ImLive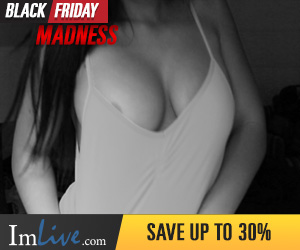 ImLive is a website that offers live webcam performances by amateur and professional models. Like Chaturbate, ImLive features a chat room where users can interact with performers in real-time. However, there are some key differences between the two: Unlike Chaturbate, ImLive primarily offers paid content, with performers requiring users to pay a fee to access their chat room or view their performances.
It offers private shows where users can interact with performers one-on-one. These shows require users to pay per minute and can be more expensive than other types of content. ImLive has a rewards program where users can earn points for various activities on the site, such as purchasing credits or referring friends. These points can be redeemed for discounts on future purchases.
Also, it is known for its high-quality video and streaming capabilities, making it a popular choice for users who want a premium webcam experience. Overall, ImLive offers a more premium and exclusive experience compared to Chaturbate, but users should be prepared to pay for access to most content.
14. Badoo
Badoo is one of the leading online chat rooms for adults. It offers a variety of features, including video and voice calls. You can communicate with other users anonymously or join specific chat rooms based on your interests. Badoo also has a social networking feature that lets you connect with people you meet in the chat room.
The app is free to use and available on iOS and Android devices. Plus, because this is an adult-oriented platform, you can be sure that all of the conversations taking place on Badoo are safe and non-offensive. If you're looking for a place to have some fun, make new friends, or just engage in online dating, Badoo is definitely the site for you!
15. Stranger Meetup
There are plenty of free chat rooms for adults available online, and some of the best ones include Stranger Meetup. This site lets you connect with other adults in your area who are looking to have a good time. You can join random chats or set up a personal profile so that you can meet new people more easily.
There's also a forum where you can ask questions and share advice. In these chat rooms, users can openly discuss their desires and fantasies, meeting other like-minded individuals in the process. If you're looking for something more casual, there are also plenty of chat rooms dedicated to just talking with strangers. In these rooms, you can interact with people from all over the world without fear of judgment or embarrassment.
16. Omegle
Omegle is great for casual conversation, and it's also perfect for meeting new people. You can easily connect with people from all over the world, so there's bound to be someone who shares your interests. Plus, the site is constantly updated with new chat rooms, so there's always something fun to explore. You can choose between video and text chatting, or you can even choose a gay chatroom, public and one on one private ones.
There are also options on which gender are you interested in and much more specifications that are worth checking out. Plus, with Omegle's unique user interface, it's easy to start chatting with people right away. So why wait? Start chatting with some of your favorite strangers today!
17. Second Life – Virtual Reality Chat Room
Looking for a place to chat with other adults in virtual reality? Second Life is an online world where users can create and interact in 3D environments. These environments can include a variety of different buildings and landscapes, making it a great place to meet new people and chat online.
Second Life is a virtual world that allows users to create their own avatar and interact with others through online conversations. The platform has a large and active user base, making it a great place to find like-minded people who share your interests. Virtual reality rooms allow you to experience the same social interactions as you would if you were actually in a VR environment. This way, you don't have to worry about being embarrassed or exposed if someone sees your true identity.
18. IMVU – 3D Chatrooms
IMVU is a 3D chat platform that lets users create and customize their own avatars. There are thousands of chat rooms to choose from, all with different interests and preferences. With IMVU, users can chat with other users in a variety of different chat rooms, including adult chat rooms. Of course, there are upgrades and features you can purchase on your account, like Access Pass (AP) which is available for adults and contains 18+ interactions, outfits, and rooms.
IMVU also has a number of other chat rooms that are perfect for anyone looking for a fun and engaging way to spend their free time. Whether you're looking for a general discussion forum or something specific related to your interests, IMVU has you covered.
19. Chatnow
This platform is a great resource for finding free chat rooms for adults. They have a wide variety of chat rooms, including ones focused on dating, gaming, and more. You can also find special interest chat rooms, like political chat or LGBT chat. To get started, simply enter a keyword or phrase into the search bar at the top of the page.
You'll be able to see all of the available chat rooms based on your criteria. Once you've found a room that interests you, click on the link to join. There are no set rules in chatrooms, so feel free to talk about anything and everything. The atmosphere in chatrooms can be lighthearted or serious, depending on what's going on in the room at the time. Just remember to be respectful of other users.
20. MeetMe
To get started, simply type in the name of the room or topic you're interested in and hit enter. You'll then be connected to all of the other users currently chatting in that room. If you want to join in on the conversation but don't know what to say, don't worry!
Many of the rooms have discussion boards where members can post questions or share ideas. Don't forget about MeetMe's instant messaging feature! This is great for when you need to communicate quickly without leaving the chat room. Plus, it's always easy to start a conversation with someone by sending them a message using MeetMe instant messenger.
21. TalkWithStranger
This is a vibrant and dynamic chat room for adults where you can connect with like-minded individuals from all around the world. Whether you're looking for a casual conversation or a deep and meaningful discussion, there's something for everyone on this platform.
It has a user-friendly interface and a diverse range of chat rooms you can choose from. One of the key features of TalkWithStranger is that the platform has a zero-tolerance policy for harassment and abuse, and moderators are always on hand to ensure that conversations stay respectful and civil. This means that you can chat with confidence, knowing that you're in a supportive and inclusive community.
Benefits They Offer
There are many benefits of chatting anonymously with strangers, including:
1. Freed from the fear of judgment
Chatting anonymously allows people to be themselves and lets them be vulnerable without fear of being judged. This can lead to more candid conversations and increased connection. You can connect with like-minded individuals without fear of judgment or exposure. You can also discuss any taboo topics without fear of being judged or ridiculed.
2. Greater chance of finding partners or friends
One of the main reasons people join chat rooms is to find romantic or social partners, and chatting anonymously gives you a greater chance of success since there's less risk of rejection if you're not attractive or popular. You can meet new sex partners or casual dating partners who could become long-term relationships.
3. Improved communication skills
Chatting anonymously forces people to communicate in a more open, honest way, which can improve their verbal and nonverbal communication skills. People can use these rooms to ask questions, offer support, and connect with others. Chatting in a free chat room can help people build relationships and trust. It can also help them learn new things, resolve conflicts, and improve their communication skills. This can lead to better relationships in the future and improved business negotiations too!
4. Increased self-confidence
By talking to strangers online, people can get insights into their own personalities that they may never have access to in person. This can boost self-confidence and help them feel more comfortable in social situations. A lot of the time, shyness is simply due to a lack of confidence. Talking to other people in a virtual environment can help you build your confidence back up.
5. Increased self-awareness
Being able to openly discuss personal issues without fear of judgment can help people better understand themselves and their motivations. This is because the people in these rooms are usually open, and want to learn more about others. Additionally, many of the people i
n these rooms are looking for someone to talk to. This can lead to improved self-esteem and confidence overall.
Are Video Chat Rooms Safe?
Free chat rooms are a great way to meet new people and have some fun, but be aware that these chat rooms can also be a place where adults can engage in inappropriate behavior. Before joining any chat room, make sure to read the rules carefully.
Many chat rooms have guidelines that prohibit specific types of behavior, such as discussing illegal activities or making sexual comments. Some chat rooms also have filters that screen out potentially harmful content, such as profanity and violence.
However, even with these filters in place, there is always the potential for something disturbing to happen. If you feel uncomfortable or threatened in a free chat room, exit the room immediately. You may also want to consider using a private chat room instead of a public one, which will guarantee your privacy.
Is the Safety Guaranteed?
The safety of video chat rooms cannot be guaranteed as they can be subject to various risks, such as privacy breaches, online harassment, and exposure to inappropriate content. However, there are measures you can take to enhance your safety when using video chat rooms:
Choose reputable platforms: Opt for well-known platforms with a track record of user safety and strong privacy policies.
Protect your personal information: Avoid sharing personal details like your full name, address, phone number, or email. This will help prevent identity theft and other potential dangers.
Use a strong, unique password: Create a secure password for each chat room you join to prevent unauthorized access to your account.
Be cautious with video: Be mindful of your surroundings and what's visible in the background when you turn on your camera. This can help protect your privacy.
Report suspicious behavior: If you encounter any inappropriate or abusive behavior, report it to the chat room moderators or platform administrators.
Utilize privacy settings: Familiarize yourself with the platform's privacy settings, and adjust them according to your preferences.
Be cautious with file sharing: Avoid downloading files from unknown users or suspicious links, as they may contain malware or viruses.
Use a VPN: Utilizing a virtual private network (VPN) can help protect your location and online activities from being tracked.
Keep your software up-to-date: Regularly update your operating system, browser, and any chat room applications to ensure you have the latest security patches.
Remember that no platform can guarantee complete safety, so it's essential to be vigilant and take responsibility for your online security.
How to Have Fun In Dating Chat Rooms?
It can be a fun and engaging way to meet new people and potentially form connections. To make the most out of your experience in dating chat rooms, consider the following tips:
Choose the right platform: Look for reputable chat rooms with a focus on dating or relationship topics. Make sure the platform has a large user base and a good moderation system.
Be honest and genuine: Be true to yourself when creating your profile and engaging with others. Authenticity is key to forming meaningful connections.
Keep conversations light and friendly: Start with icebreakers, general topics, or shared interests to create a comfortable atmosphere for conversation.
Be respectful and considerate: Treat others with respect, and avoid engaging in aggressive or offensive behavior. Remember that everyone has different opinions and experiences.
Practice active listening: Show interest in the other person's thoughts and opinions by asking follow-up questions and acknowledging their feelings.
Use humor: A little humor can make conversations more enjoyable and help put both you and the other person at ease.
Stay patient: Remember that forming connections takes time, and not every chat room conversation will lead to a meaningful relationship.
Keep your expectations realistic: While it's possible to find a romantic connection in a chat room, it's also important to manage your expectations and be open to friendship or casual conversation.
Don't share personal information too soon: Keep your personal details (such as full name, address, phone number) private until you feel comfortable and trust the other person.
Follow chat room rules and guidelines: Each platform may have its own rules and guidelines, so familiarize yourself with them to ensure a positive experience for both you and other users.
By following these tips and keeping an open mind, you can have fun in dating chat rooms and potentially create lasting connections.
Online Dating Statistics – A Comprehensive List
Online dating has grown exponentially in recent years, becoming one of the primary ways people find love and form connections. In this summary, we'll explore some of the most interesting statistics from cloudwards.net related to online dating.
Overview:
As of 2021, there were an estimated 44.2 million online dating users in the United States.
The online dating market is predicted to surpass $3.5 billion in revenue by the end of 2025.
More than half (54%) of online daters believe that someone else has misrepresented themselves in their profile.
Approximately 22% of online daters have asked someone else to help with their dating profile.
Online Dating Market:
The online dating market was valued at $2.5 billion in 2020, with Tinder, Bumble, and Hinge among the most popular dating apps.
The annual growth rate of the online dating market from 2015 to 2020 was 11.6%.
In 2021, Match Group, the company behind Tinder, PlentyOfFish, and other dating services, reported a revenue of $2.8 billion.
Users:
Online dating is more prevalent among younger age groups, with 48% of people aged 18 to 29 reporting use of dating sites or apps.
Men are more likely to use online dating sites and apps than women, with 28% of men and 22% of women aged 18-34 reporting usage.
Education plays a role in online dating, with 58% of college-educated daters reporting use of dating apps compared to 39% of those without a degree.
63% of people who use dating apps claim to be looking for a long-term relationship, while 12% are seeking a casual relationship.
Safety:
Online dating can present risks, with 55% of users admitting to feeling vulnerable to scams or fraud.
11% of online daters have been victims of some form of online harassment.
Of those who experienced negative incidents on dating apps, 66% reported being sent inappropriate messages, while 44% experienced unsolicited explicit photos.
Success Rates and Satisfaction:
39% of couples who met online got married or entered a long-term relationship, compared to 20% of couples who met offline.
Online dating is responsible for 17% of marriages in the United States.
71% of people who met their spouse online felt more satisfied with their relationship than those who met offline.
The average length of courtship for couples who met online was 18.5 months, compared to 42 months for those who met offline.
Long-Distance Relationships:
14 million couples in the United States are in long-distance relationships, with 3.75 million of these being married couples.
Online dating has played a significant role in facilitating long-distance relationships, with 75% of engaged couples having used dating apps or sites.
Long-distance couples communicate more frequently, with 70% of couples talking daily and 55% engaging in video calls at least once a week.
The Future of Online Dating:
Virtual reality (VR) and augmented reality (AR) are predicted to play a more significant role in online dating in the coming years, providing immersive and interactive experiences for users.
Artificial intelligence (AI) is expected to contribute to improved matching algorithms, personalized experiences, and enhanced safety features.
As remote work becomes more prevalent, online dating may continue to grow in popularity as a means of forming connections in a digitally connected world.
Behavior Rules & Regulations
In a chat room, there are many things that you should do and many things that you should avoid. Here are some tips on what to do and what to avoid in a chat room:
Do not say anything that you would not want to be broadcast publicly. This includes your real name, address, phone number, and any other personal information.
Do not post anything that could embarrass or harm someone else. This includes pictures of people without their permission, hate speech, or inflammatory political statements.
Do not share any private information about others unless they have explicitly given permission to do so. This includes addresses, telephone numbers, social security numbers, and financial information.
Be civil and polite to everyone in the chat room. This will help build trust and respect for each other.
Do not monopolize the conversation by talking excessively about yourself or insisting on having the floor all the time. Allow others to participate as well.
FAQ
1. Is it safe to meet someone on these sites?
While many of the sites mentioned provide a fun and exciting way to meet new people, it is important to remember that online interactions come with their own set of risks. It is never 100% safe to meet someone you have only interacted with online, especially if you are planning to meet in person.
There are ways to increase your safety and minimize risks when using these sites. It is recommended that you exercise caution and follow some basic safety guidelines, such as not sharing personal information, meeting in a public place if you do decide to meet in person, and trusting your instincts if something feels off.
2. Are these sites good for sexting, dirty talking and written roleplay?
Yes, many of the sites mentioned in this list offer features and chat rooms that are specifically designed for dirty talk, written roleplay, and sexting. Platforms such as Lewdchat and 321 SexChat have chat rooms that are dedicated to sexting and adult conversations. Meanwhile, sites like Flingster and Jerkmate allow users to engage in private video chat sessions with strangers, which can be a great way to explore your sexuality in a safe and private online environment.
3. Is it safe to chat on live porn chat sites?
It is important to exercise caution when using live porn chat sites, especially if you plan on sharing personal information or engaging in private video chat sessions. Be sure to familiarize yourself with the site's safety guidelines and features, and never hesitate to report any inappropriate behavior or content.
Additionally, it is important to keep in mind that while live porn chat sites can be a fun and exciting way to explore your sexuality, it is important to always prioritize your safety and privacy. This may mean using a VPN or other security measures to protect your personal information and identity.
4. Which are better – Free adult chat sites vs. paid ones?
While free chat sites may seem like an attractive option, it is important to remember that they often come with their own set of limitations.
Free chat sites may have fewer features, limited user support, and a higher risk of encountering fake profiles or bots. Additionally, many free chat sites rely on advertising revenue, which can be intrusive and distracting.
Paid adult chat sites, on the other hand, generally offer more features, better user support, and a higher level of security and privacy. They may also have a more active and engaged user base, making it easier to connect with like-minded individuals and have meaningful conversations.
5. Are adult chat sites anonymous?
When it comes to sex chat sites, anonymity is often a key selling point. Many sites offer users the ability to engage in anonymous chat sessions, allowing them to explore their sexuality in a safe and private online environment.
However, it is important to keep in mind that while many sex chat sites offer anonymity, this is not always guaranteed. Some sites may require users to provide personal information or create an account, which could potentially compromise their anonymity.
Also, it is important to remember that while anonymity can be beneficial for those who wish to explore their sexuality without fear of judgment or consequences, it can also lead to the potential for inappropriate or harmful behavior. It is important to always be respectful of others and their boundaries, even when engaging in anonymous chat sessions.
6. What is the most popular random chat site?
When it comes to random chat sites, Chatroulette is widely considered the most popular and well-known platform. With millions of users connecting via webcam every month, it offers a fun and exciting way to meet new people from around the world.
One of the key features that sets Chatroulette apart from other random chat sites is its unique roulette-style chat platform. Users are randomly matched with other users, creating an element of surprise and excitement.
While there are other random chat sites out there, such as Omegle and Chatrandom, Chatroulette's popularity and unique features make it a top choice for those looking to engage in random video chat sessions.
Final Words
These rooms offer users a private and secure space in which to exchange ideas, thoughts, and feelings with others. Whether you're looking for an opportunity to flirt or just need someone to talk to, these rooms are perfect for you. Plus, since they're free, there's never any reason not to give them a try!